A summary of photos from 3 week trip taken in September 2011 visiting Warsaw, Krakow, Zakopane (Poland), day trip to Slovakia, Prague, Budapest, and very brief jaunt around Munich. Trip had to be shortened due to the starting of new job and had planned on much longer outing, but was a pretty good one still.
Warsaw (3 days): First 5 are taken in these nice parks that I walked around for several hours. Next 4 are in the rebuilt historic old town and new town. Last one is of a really tall chuch that was supposedly the only structure not to get demolished around the area and was close to my lodging. Was ok, but not most exciting place. Nice functioning city, lots of Kebab places, women drink beer with straws.
Krakow (4 days): Cool City. Was amazed by this church in the first photo to start. Second pic shows trouble outside hostel, but the inside was nice. One thing common in the countries I was in is the outside of buildings aren't considered something people want to spend money to class up. The Wawel was the highlight of the town, I think. Really nicely maintained castle system. Went to Auschwitz, one picture of the trouble. Odd beach / billboard on river.Also went on cool little walking tour of the old communist part of town which was interesting, but no pics. Oddly, they have a Ronald Reagan square there, which I was sure I misheard the guide say, but I did not.
Zakapone (4 days): Also with day trip into Slovakia. Cool hostel on the outskirts of town which was good because the town had a lot of tourist garbage. But the area was cool. Nice people at the hostel and did the big hike with "the Aussies", guys from Austria and Australia who walked real fast and make me go faster than I normally would go. Took a chairlift up and then hiked the ridge and higher parts. Even with the lift, it was a very tough hike. Castl in Slovakia was awesome. I was only English speaker on the bus so missed a lot of the bus commentary and jokes. That bus stopped at some Ice cave and other cool towns, but the Spis Castle was the main event and worth the time to get there, though I would have liked more time to wander around. First day minor hike, sort of got lost and then accosted by menacing dogs, but nice countryside and had good fish dish in the town. Goodbye Lenin Hostel had excellent Sausage BBQ and reasonable beer and laundry service prices. Was really impressed with the amount of people doing these big hikes in these mountains, including nuns scamping in their long attire and going faster than me. I think I saw the most nuns I will ever see during this trip. They are everywhere.
hike in the countryside outside Zakopane




Spis Castle on the bus tour into Slovakia; also include Levoca, and some ice cave that was freezing (no pics).






Hike in the Tatra Mountains outside Zakopane






Prague (4 days): Enjoyed this city. Interesting streets, good beer, awesome hot chocolate, great architecture all over. Saw some castles, so gardens, various churches, can't recall it all, but I like the city. Also, good goulash. Crazy TV tower in the middle of the town with baby statues climbing up. Night pics are from my room at the hostel. Highly recommend the Budweiser there which is totally different from US Budweiser. It's good.
Budapest (4 days); Munich 4 hours: Stayed in a shoebox Easy Hotel. Great location, but crappy shower. Booked trip when I was unemployed and thought trip would be 7 weeks so was conserving funds. Town is pretty nice, good amount of stuff to see, nice transport, good markets, good food. Most surprising thing was stumbling upon a big Ronald Reagan statue near their Parliament building. Went to some cave just outside of town in the Buda Hills too. Took a boat trip down the Danube to some town with a castle, I forget exactly what it was all about, but it involved a pretty cool hike where I had a good conversation with a German kid going to school in Budapest and his dad visiting him. There was also some other mideival place where they had some event going on with guys running around with spears and woman cooking in old-school ways. Good video action of some of that. Final day, took night train to Munich for flight home and was able to check out that city in the early morning, but nothing was open. Had the best chocolate croissant I've ever had in the Munich train station at 6am where it was Oktoberfest and hence the pics of trouble in the station. But no beer places open except had one at the train station before heading to the airport.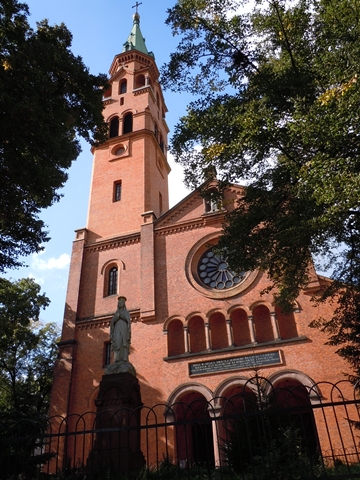 Tall church in Warsaw near hostel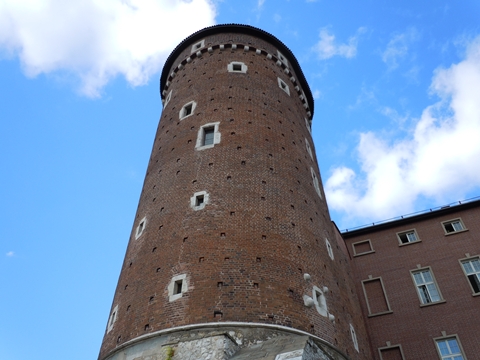 Nice Wawel Tower (I actually paid a few dollars to go up )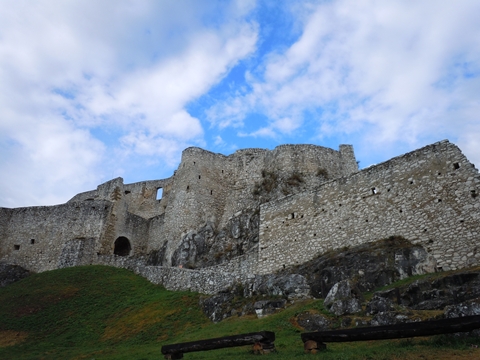 Spis Castle in Slovakia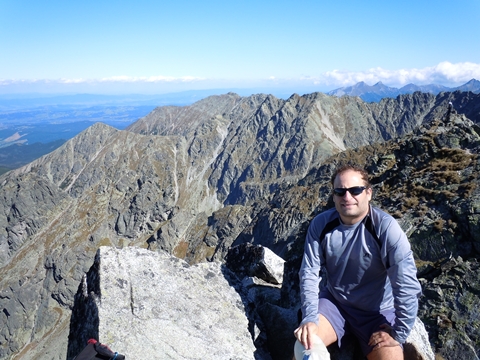 On the Tatra Mountains Hike in Zakopane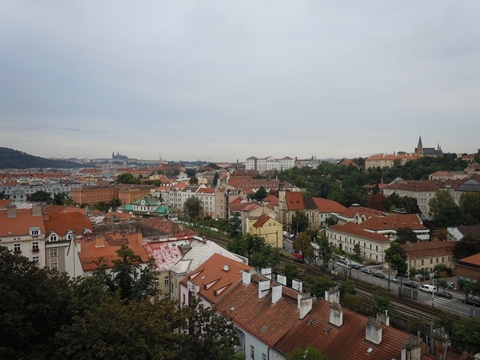 Prague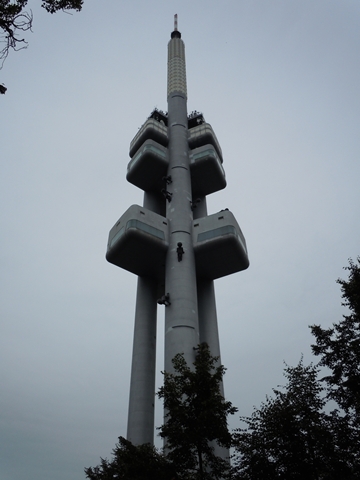 Ominous TV Tower in Prague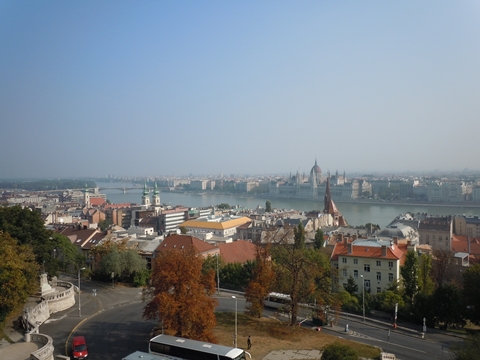 Pest as seen from Buda