Belgium: Either I lost pictures or I was just really not into taking any during the Belgium portion of my trip because I only have a few and I feel like I saw some good things, especially in this place is the South called Dinant where I had to hitchhike to after poor bus planning and then a train accident shutting down my alternate transit. There was a cool citadel there, I recommend. But only have this odd collection of photos from various spots. The first is some what obscured by construction but shows an absolutely incredible amount of bicycles parked at a train station. The other side of the station had almost as many. Never have I see so many bikes. This was in Brugges. Nice beer glass; love how Belgium is big on having a special glass for every beer. Even fast food restaurants serving beer have the special glass to pour the bottle into. Nice dog crapping / pissing sign, some sheep somewhere, and then an ad I saw all over Brussels with my name on it for a bike sharing program that was heavily used, though I did not use it. Aparently, though, they get a surplus of bikes at the lower end of the city because people like to ride downhill but not up so trucks have to relocate some of them to higher ground since it won't occur naturally by use. Nice country, good chocolate, excellent french fries.





Morocco: This was really the main part of the trip and so have plenty of photos. I will just put all the good ones here and comment occasionally since mostly, the time there consisted of a trek in the mountains with a guide and a couple of elderly English women who were not exactly my top picks for companion for this many days but were tolerable till the end when an incident happened I will not go into details about and we parted with a bit of bad blood. But the hiking was awesome and the ultimate peak reached was a great accomplishment given the trail was nonexistent and the guide was not in the mood to slow down for fear of bad weather coming in. Summary of Marrkesh: Not bad, but only really need 1.5 days there and people hassle you a lot, but it's an interesting city to get lost in and browse all the marketplaces. I got slapped by some snake charmer mad I didn't tip him when he thrust his snakes on my head. No booze to be found in this country (I didn't try too hard) and annoying mosque loudspeakers jolting you awake at 4am were some negatives. But it's a pretty good country for being ruled by a king and people were not that well-off, but seemed happy mostly.
This first set is the drive down into the Happy Valley where we stayed overnight before the trek in this Gite which wasn't on the itinerary and it turned out the guide had the wrong program for us. Worked out in the end, but I think the trek was tougher the way he took us. Look at the town and some birds nesting on posts that are revered by the locals. Nice map on the side of the wall of the area.
Next are all the pictures during the hike up to the base camp for the ascension to Mt. Mgoun: Guy pointing stick is the guide who was pretty cool for the most part and was tireless. Look for seasonal nomad huts that blend into the dirt.
This next section includes pictures from the day hike to the top of Mt. M'goun as well as the rest of the hike back to the village and a tour of the village, some tourist waterfall place, a couple Marrekash photos, then a couple London shots from my 1 day there. The M'goun summit was real tough, about 12k ft elevation and no trail and the guide was jamming so my legs nearly shut down and head felt bad at one point scared I might not make it, but it passed. Scary dropoffs which I asked if it would kill one. Guide said no, but that you'd die from being trapped since there was no way out if you slide down into the bowl. Helicopter rescue is slow to come in Morroco, I guess. Note some really cool rock formations I have not seen elsewhere in the later pics near the valley.

silo in the distance in the village along the pathway
Below are the waterfall which we stopped off at on the way back to Marrekash that was a major domestic tourist spot. Pretty nice but overcommercialize like the early days of the US National Parks with stuff being sold everywhere. Then some cats in Marrekesh, London Fish and Chips with "mushy peas", interesting medical institute, nice park in London on glorious (rare) sunny day, some random city shot.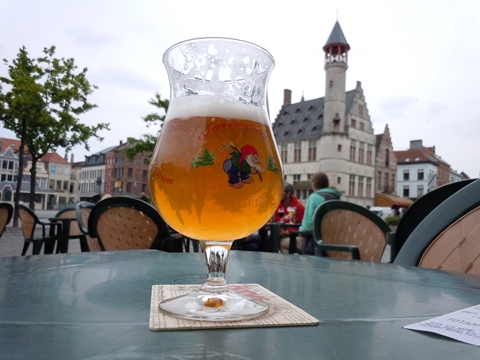 Beer in Ghent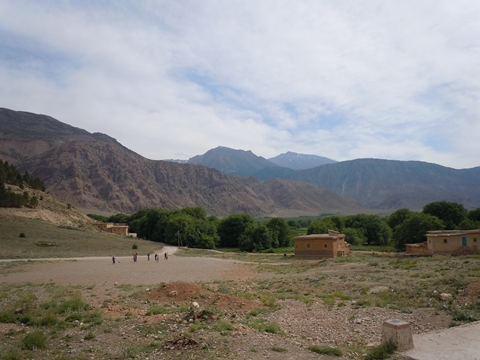 kids playing soccer in the village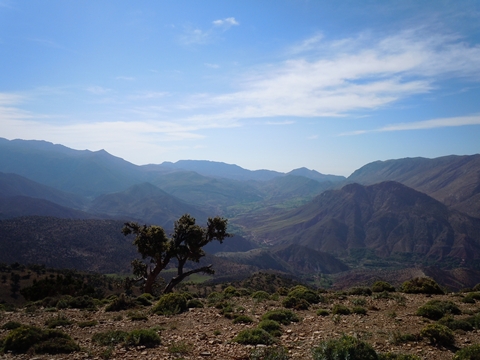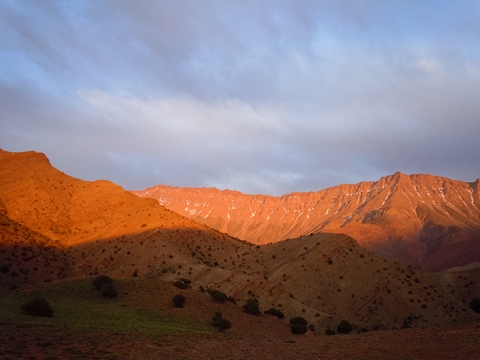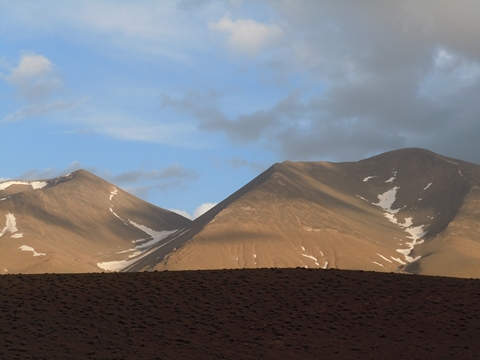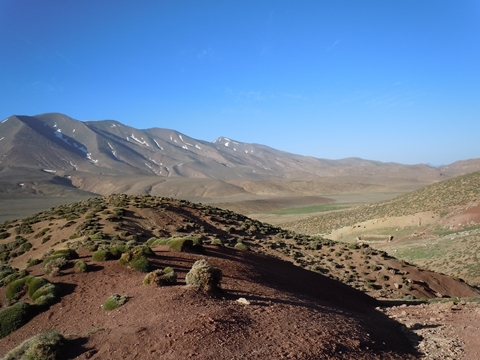 Near the base of the Mt. Mgoun "trail"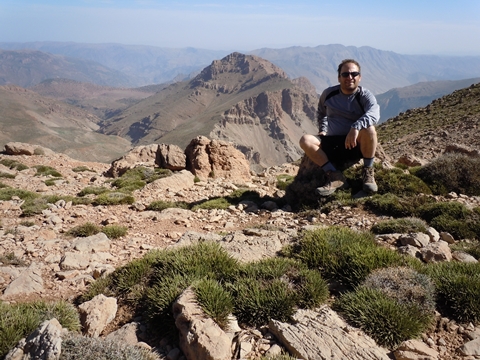 on a bluff before descending to the valley for the finish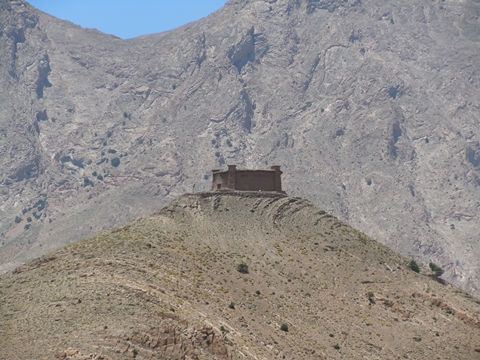 Old-time grainary protected on a hill in village; real beeatch to climb up to