back to marcschoenfeld.com
Trip taken 6/20-7/1 2009 with J-man and family for most of the time with a brief solo trip to the San Blas islands at the end.
El Valle a cool town west of Panama City up in the mountains.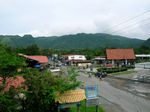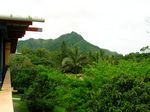 Got in late the night before and then checked out the town's market and had some nice morning sausage and meet on skewers. Not much going on here, but it was a cool place to check out.
Boquete, coffee tour and chillin'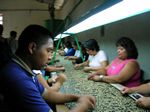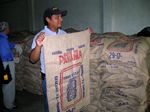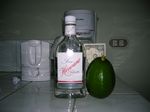 Roadside lunch place on the way. Nice jean display in some sad town we passed through. Took interesting tour of this coffee plantation and factory. Wood is for drying. Got a nice giant avocado outside our hotel room window, but it was not near ripe enough to eat. Bottle of Seco, the national booze pictured.
Boquete, zip line and hot springs






Crazy bug, view from zip line platform, me zipping, nice clouds with multiple zippers going. To get to the zip line canopy action, was a rough truck ride on a bad road up, though not as bad as a tractor ride I took in Costa Rica to get to a rainforest reserve on another trip.
The hot springs we have no photos of because it was pouring to the point where our 4x4 almost got stuck on the dirt road.






In and around Boquete
Cerro Punta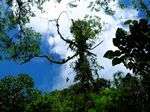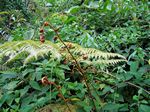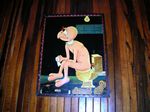 Rainforest hike, odd painting in hotel lobby, picture of meal that was so-so, but looked nice, Conquistador was disapointing. Another hot springs, saw this crazy tree there. Cool Giant leaves. Sign in the hills around.
Boca Chica, checked out some island southwest of David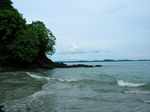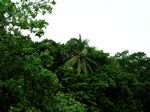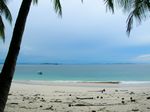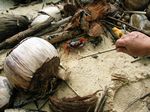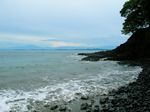 Chilled on island for 1/2 a day; some supermarket sites in David. Roadside fish of the day meal that was good and $2.25. Found out MJ died in airport.
Panama City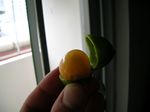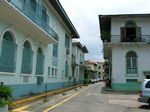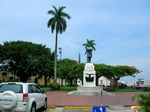 Canal, cool fruit Mamoncillo that I enjoyed, old town, some square, KFC not a great deal, me in some alley. Dinner Show.
San Blas Islands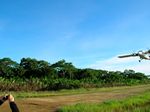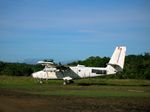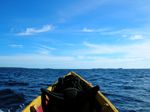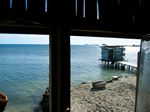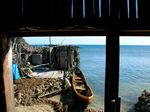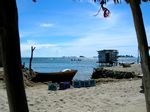 On way to island our car stopping for plane to take off on runway/road. Plane in trouble. Boat to island I stayed at. View from quarters. "Toilet/Shower"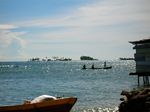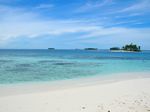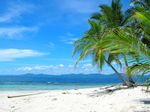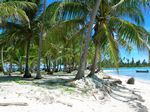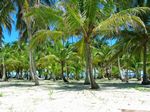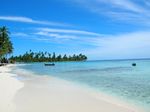 Kuna kids having fun with boats, First day's island hangout.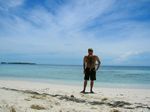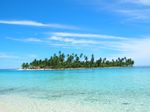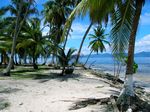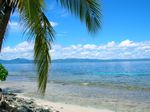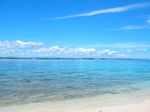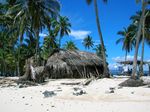 First Day Island Hangout Continued.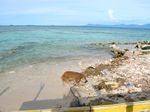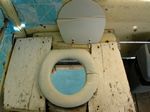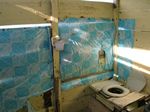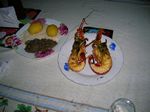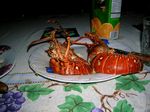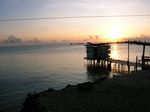 Surprise wild boar on return to the Kuna village for upcoming celebration for new president's induction, "toilet" (shower was bucket of fresh water, though the
soap was nice and they had Head and Shoulders), nice lobster, sunset.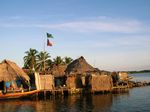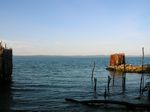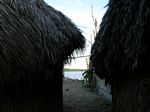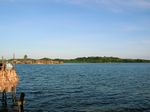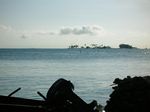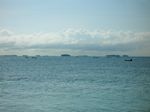 Flag displays island affiliation with the Prez and their high school basketball team, more views from village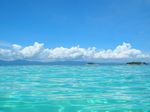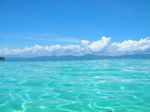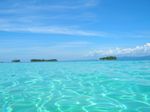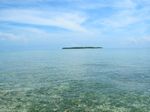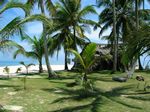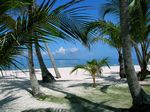 Day 2's island was deserted except for me and caretakers and a few random boats that visited later in the day.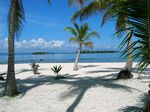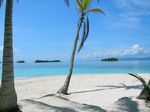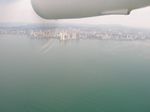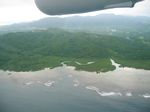 More Day 2 Island and view from plane flying back to Panama City for flight back to US.
back to marcschoenfeld.com