All photos from sometime in 1997, I think.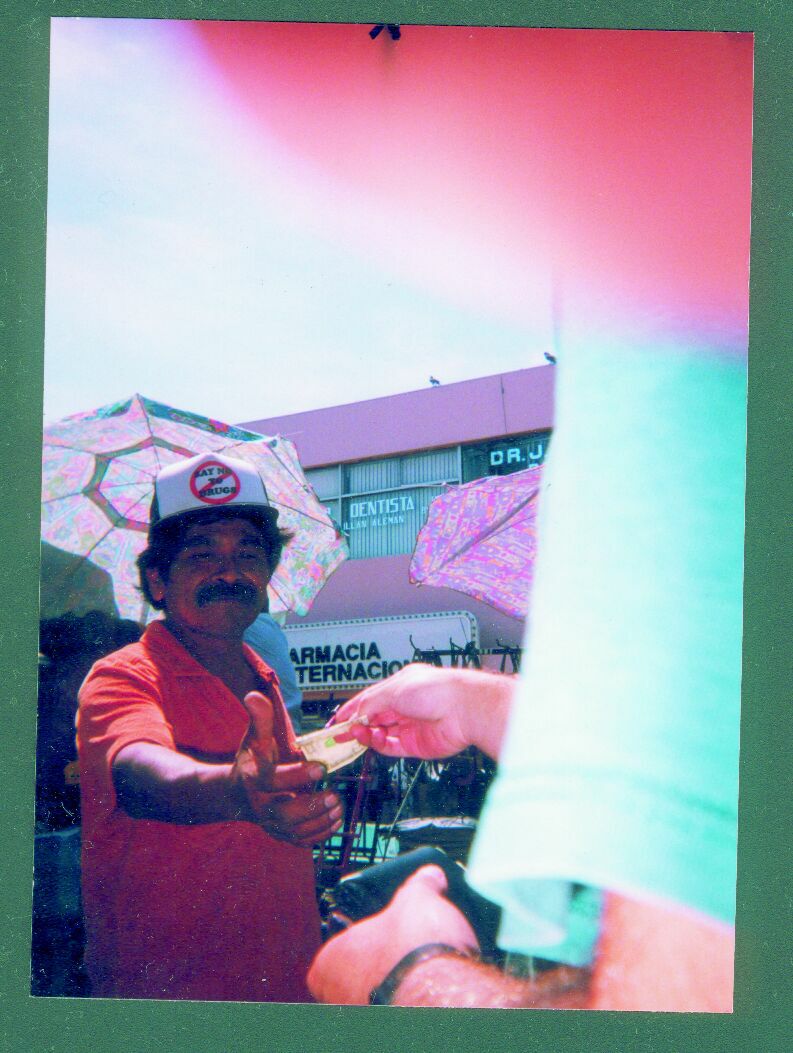 Note the "Say no to drugs" hat. In 1999, I went back to Tiajuana and this
guys was in the same place wearing the same orange shirt and he remembered me
because the keychain was a special order.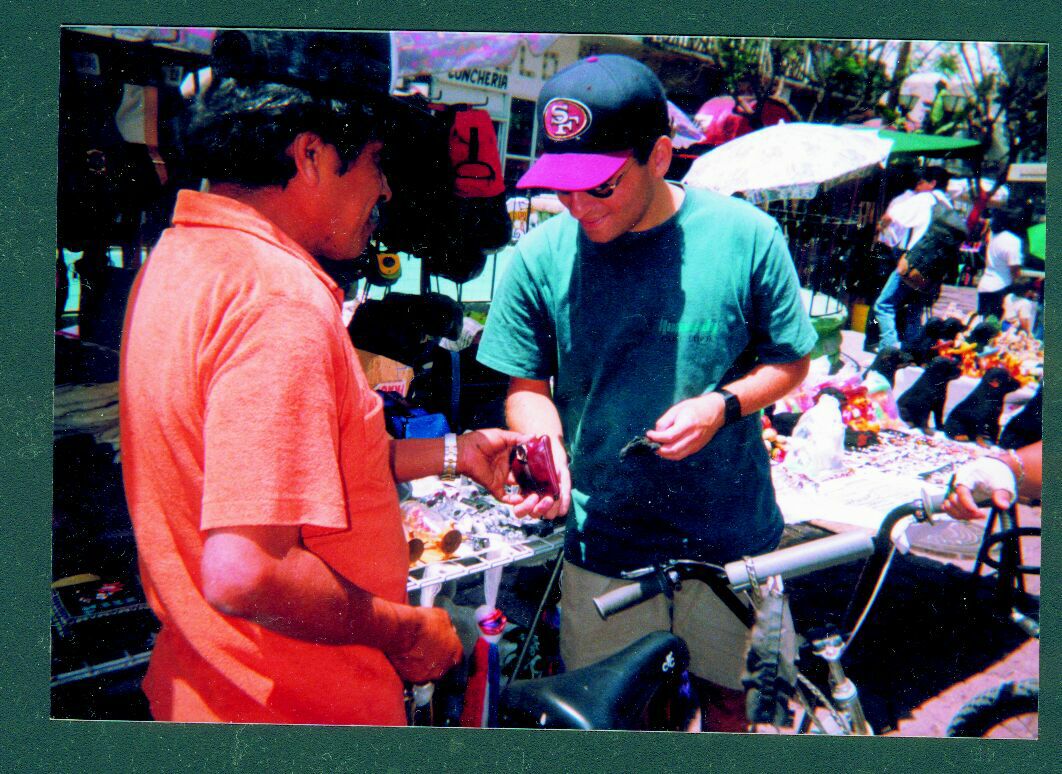 See the joy on my face as I inspect his workmanship (which was excellent). Of special note
in this photo is the Murray Street Racer for which I purchased for $15 dollars at a Pleasant
Hill Goodwill store and which gave me many years of enjoyable transportation while at school.
Back to MarcSchoenfeld.com home